Regular price
$249.00 USD
Regular price
$320.00 USD
Sale price
$249.00 USD
Unit price
per
Sale
Sold out
Free delivery
Easy Returns
New Men Suede Sheepskin Aviator Pilot Brown RAF Shearling Leather Jacket
About This Product:
Introducing the New Men's Suede Sheepskin Aviator Pilot Brown RAF Shearling Leather Jacket – the epitome of timeless style, warmth, and rugged elegance. Crafted to perfection, this jacket combines the rich appeal of brown suede leather with exceptional functionality, making it a must-have addition to your wardrobe.

Unmatched Style in Brown Suede:

Elevate your fashion game with the rich and classic brown hue of this aviator pilot jacket. The brown suede leather exterior exudes a sense of sophistication and a touch of vintage charm, making it a versatile piece that effortlessly complements both casual and semi-formal attire.

Effortless Front Closure:

The side-style front closure zipper adds a unique and striking element to this jacket. With a sleek and asymmetrical zip design, it not only secures the jacket snugly but also gives it a distinct aviator flair. This attention to detail sets it apart from the ordinary.

Functional Zipper Pockets:

The jacket features two front zipper pockets, offering both style and practicality. Not only do they enhance the overall design, but they also provide secure storage for your essentials while you're on the move. Whether it's your smartphone, keys, or wallet, you can keep them within easy reach.

Luxurious Shearling Interior:

The true essence of this aviator pilot jacket lies in its cozy interior. Lined with plush shearling, it offers unmatched warmth and comfort during colder seasons. The shearling lining extends from the collar down to the cuffs, ensuring that you stay warm and snug even in the harshest weather conditions.

Adjustable Zipper Cuffs:

For added versatility and style, this shearling jacket comes with zipper cuffs. These adjustable cuffs not only allow you to fine-tune the fit but also make it easier to wear gloves or showcase your wristwear. It's all about personalizing your look while staying comfortable.

In summary, the New Men's Suede Sheepskin Aviator Pilot Brown RAF Shearling Leather Jacket embodies the perfect blend of fashion, functionality, and comfort. Its brown suede exterior, unique side-style front closure, practical zipper pockets, luxurious shearling interior, and adjustable cuffs make it a wardrobe essential for the modern man who values both style and substance. Whether you're heading out for a casual weekend adventure or dressing up for a special occasion, this jacket will have you looking and feeling your best. Embrace the timeless allure of aviator style with this exceptional piece from Sheepskinleathers.com
Category: Shearling
Color: Brown
Size: XS-5XL-Custom
Product Tags:
Share
View full details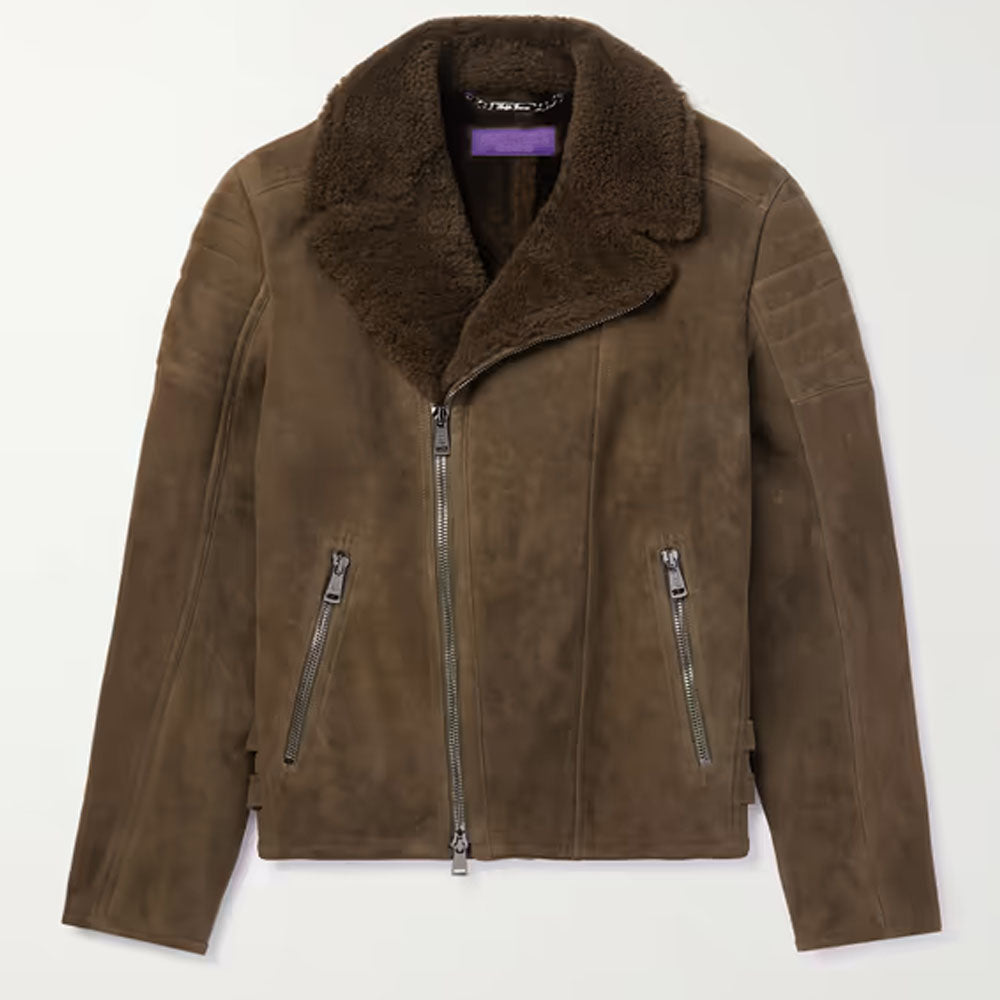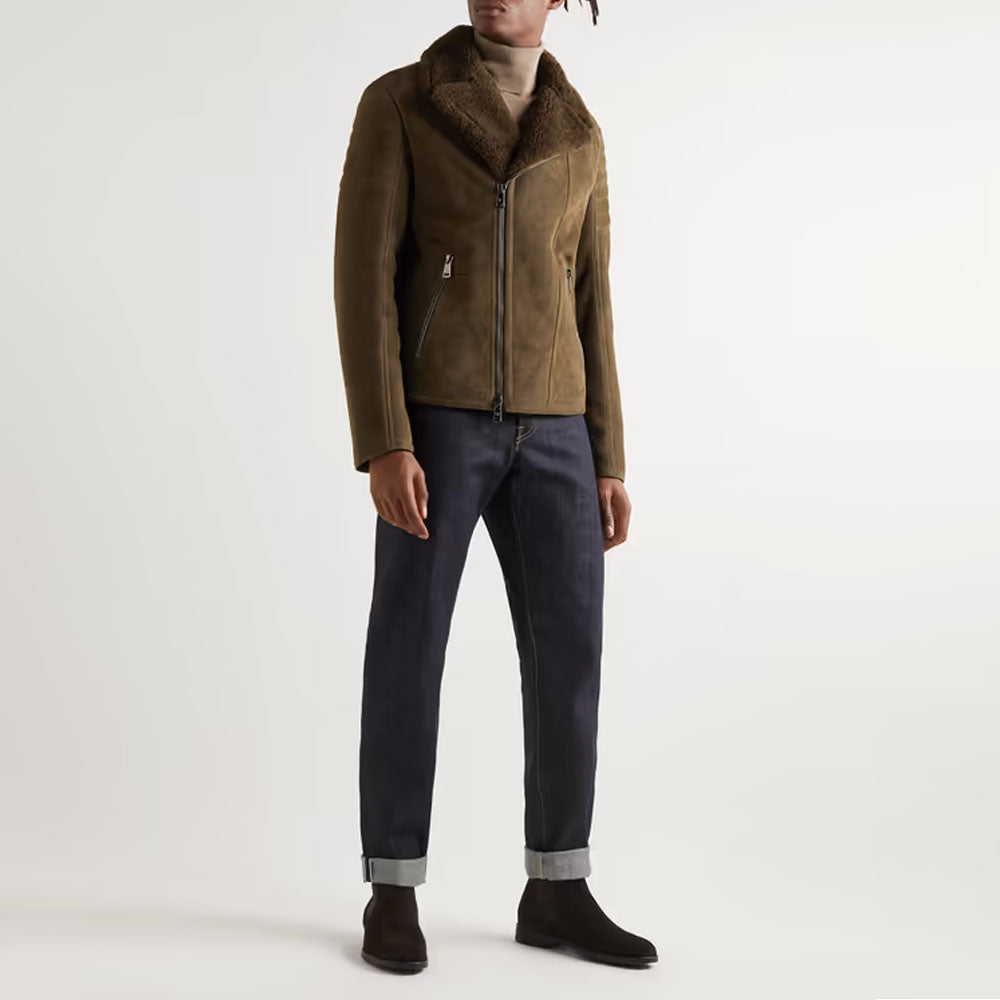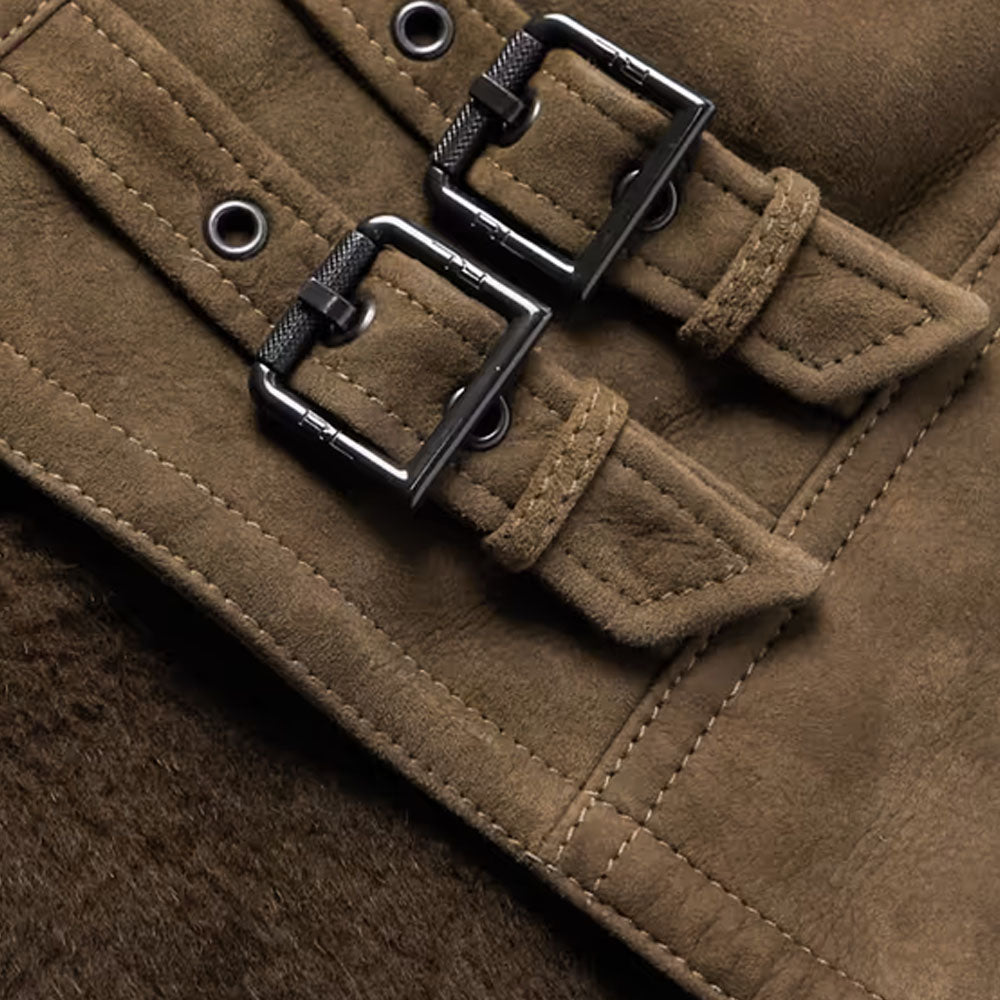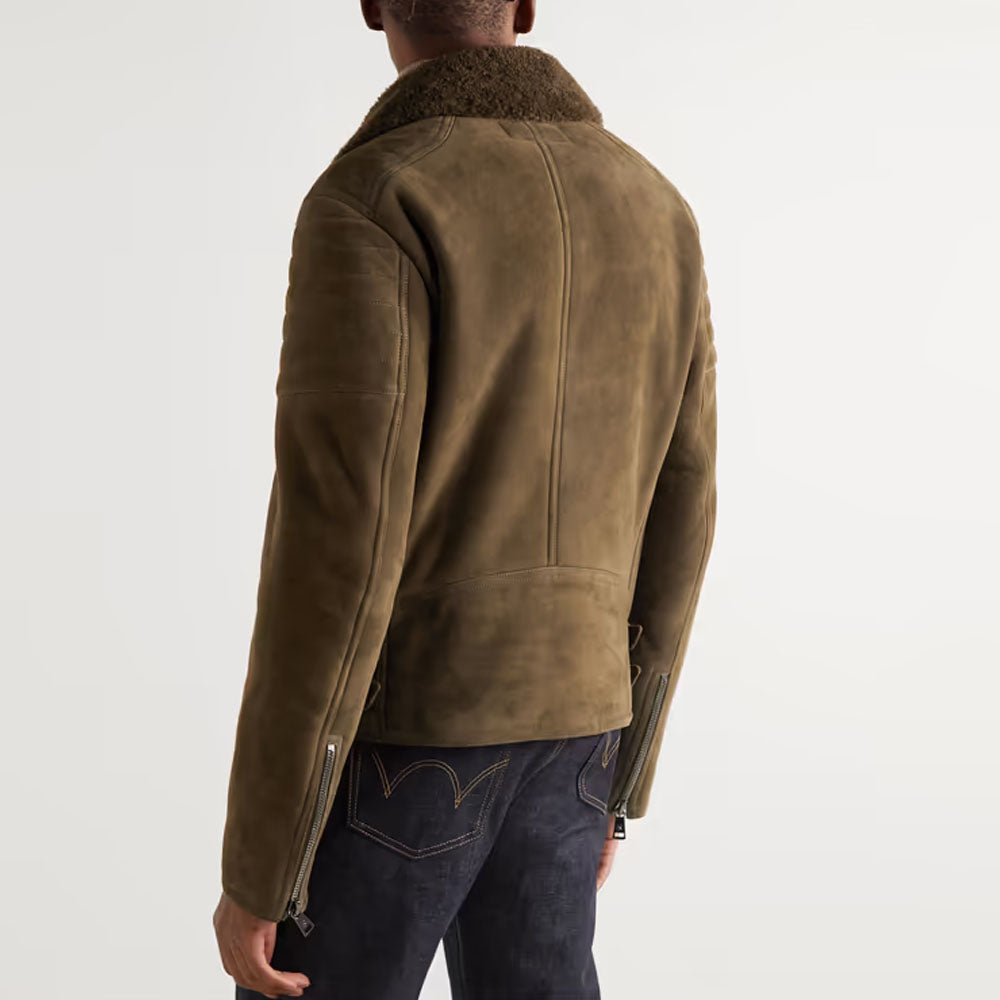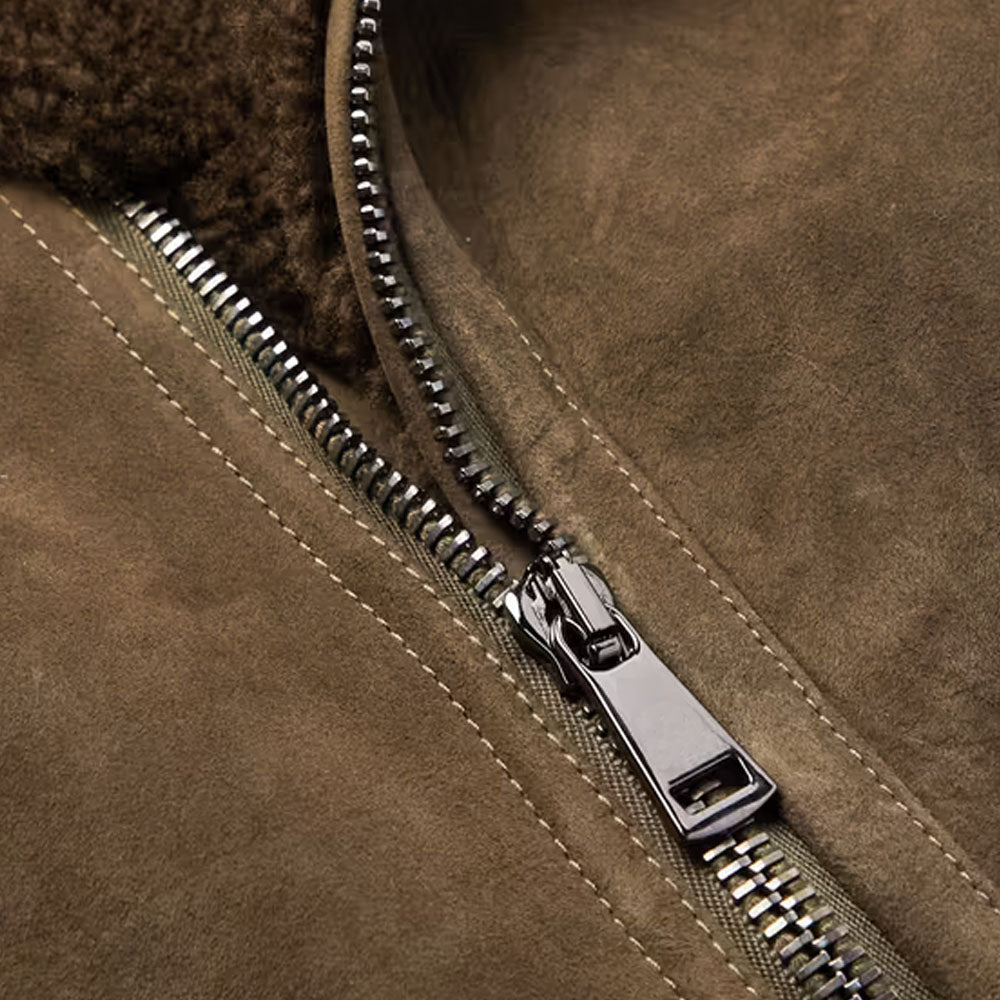 Free Shipping

Get this amazing product now. we provide worldwide free shipping using DHL service.

Hassle-Free Exchanges

We got you covered with hassle free exchanges. You can change the product if you are willing to.