Regular price
$299.00 USD
Regular price
$400.00 USD
Sale price
$299.00 USD
Unit price
per
Sale
Sold out
Free delivery
Easy Returns
New Red Women Motorcycle Leather Sheepskin Biker Jacket
Introducing the New Red Women's Motorcycle Leather Sheepskin Biker Jacket

Rev up your style and hit the road with confidence in the stunning New Red Women's Motorcycle Leather Sheepskin Biker Jacket. Crafted with meticulous attention to detail, this jacket combines fashion, functionality, and a vibrant red color to create a truly head-turning piece that stands out from the crowd.

One of the standout features of this jacket is its striking red color. Red is a color that exudes power, passion, and energy, making it the perfect choice for those who want to make a bold fashion statement. Whether you're riding your motorcycle or simply strolling through the city streets, this red leather jacket is sure to catch everyone's attention.

Designed with both style and functionality in mind, this jacket features a side-style front closure zip that not only adds a unique touch but also ensures a secure and snug fit. The waist belt adds an extra level of customization, allowing you to adjust the jacket to your desired fit and accentuate your waistline for a feminine silhouette.

When it comes to practicality, this biker jacket doesn't disappoint. It is equipped with two front pockets with zip closures, providing ample storage space for your essentials while maintaining a sleek and streamlined appearance. These pockets are perfect for keeping your keys, phone, or other small items within easy reach, adding convenience to your daily adventures.

The zipper cuffs of this jacket not only add a stylish edge but also allow you to adjust the sleeve length according to your preference and comfort. Whether you want to wear them fully zipped for a snug fit or slightly open for a more relaxed look, the zipper cuffs give you the flexibility to customize your style.

Made from high-quality sheepskin leather, this sheepskin jacket is not only fashionable but also durable and built to last. The supple and soft texture of sheepskin adds a luxurious feel to the jacket while providing excellent protection against the elements. With proper care, this jacket will accompany you on countless rides, keeping you stylish and protected throughout.

In summary, the New Red Women's Motorcycle Leather Sheepskin Biker Jacket is a must-have for fashion-forward riders and style enthusiasts alike. With its attention-grabbing red color, side-style front closure zip, waist belt, two front pockets with zip, and zipper cuffs, this jacket effortlessly combines fashion and functionality. Experience the thrill of the open road while turning heads and showcasing your individuality with this stunning motorcycle jacket.
Product Tags:
Share
View full details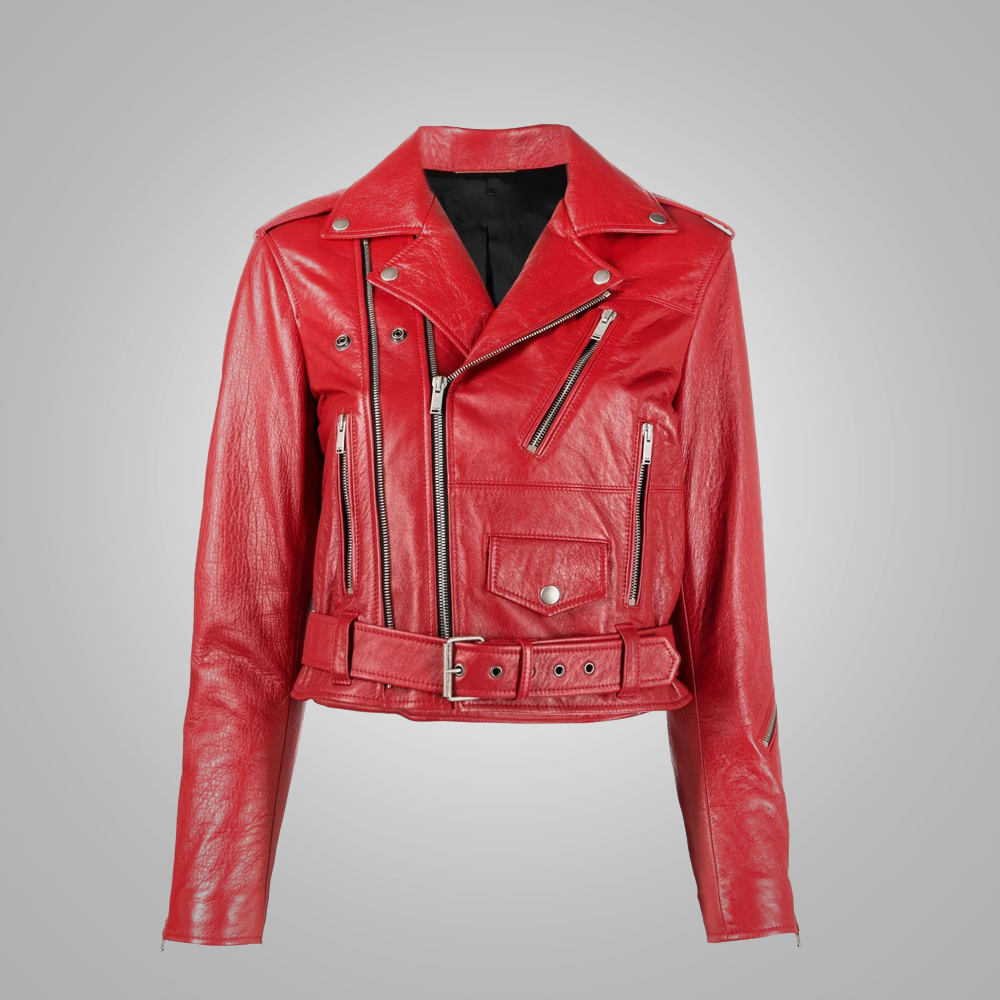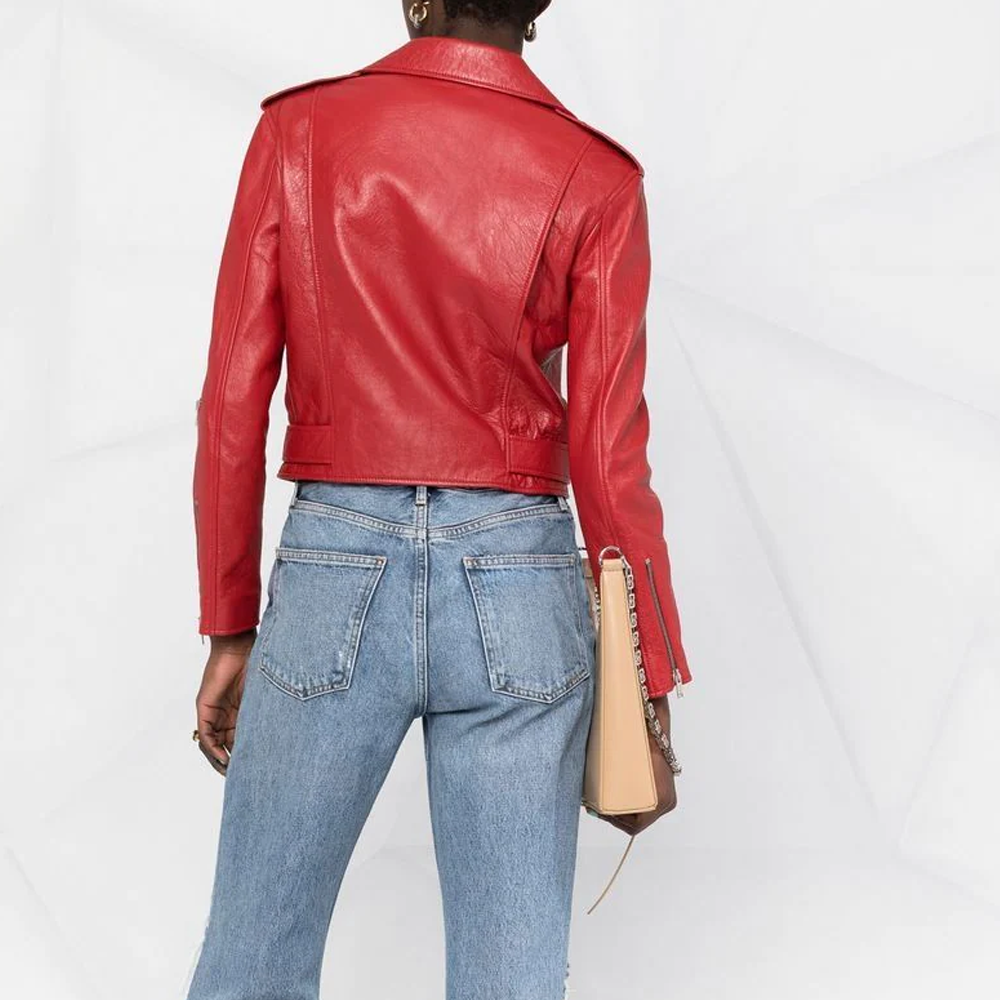 Free Shipping

Get this amazing product now. we provide worldwide free shipping using DHL service.

Hassle-Free Exchanges

We got you covered with hassle free exchanges. You can change the product if you are willing to.