Regular price
$249.00 USD
Regular price
$320.00 USD
Sale price
$249.00 USD
Unit price
per
Sale
Sold out
Free delivery
Easy Returns
Red RAF Sheepskin Women B3 Biker Leather Jacket

Introducing the Red RAF Sheepskin Women B3 Biker Leather Jacket

Upgrade your wardrobe with the bold and stylish Red RAF Sheepskin Women B3 Biker Leather Jacket from Sheepskinleathers.com Crafted with attention to detail, this jacket combines a vibrant red color with classic biker design elements to create a truly eye-catching and fashionable outerwear piece. Whether you're a motorcycle enthusiast or simply looking to make a statement, this jacket is sure to turn heads wherever you go.

Vibrant Red Color:
Stand out from the crowd with the striking red color of this jacket. Red is a color that exudes confidence and energy, and when combined with the timeless biker jacket style, it creates a powerful fashion statement. This bold choice of color allows you to express your individuality and adds a touch of excitement to any outfit.

Front Closure Zip:
Designed for both style and functionality, the front closure zip of this red leather jacket not only adds to its overall aesthetics but also provides convenience and ease of wear. The sturdy and reliable zipper ensures a secure and snug fit, keeping you warm and protected against the elements. Whether you're zipping it up for a sleek look or leaving it open for a more casual vibe, the front closure zip allows you to customize your style to suit any occasion.

Front Collar Button:
Adding an extra touch of sophistication and versatility, the front collar button on this jacket offers you multiple styling options. Wear it fully buttoned for a polished and refined look, or leave it unbuttoned for a more relaxed and casual feel. The collar button also provides an additional layer of protection against chilly winds, ensuring you stay cozy and comfortable throughout the day.

Premium Quality Materials:
Crafted from genuine sheepskin leather, this lambskin jacket guarantees exceptional quality and durability. Sheepskin leather is known for its softness, flexibility, and ability to provide excellent insulation. It keeps you warm in colder temperatures and regulates body temperature in milder climates, making it a perfect choice for year-round wear. The jacket's superior craftsmanship ensures that it will withstand the test of time, becoming a long-lasting staple in your wardrobe.

Versatile and Timeless:
The Red RAF Sheepskin Women B3 Biker Leather Jacket effortlessly combines classic biker aesthetics with contemporary style, making it a versatile piece that can be dressed up or down for various occasions. Pair it with jeans and boots for a casual yet edgy look, or wear it over a dress for a chic and fashionable ensemble. This jacket's timeless design ensures that it will remain a fashionable choice for years to come.

In summary, the Red RAF Sheepskin Women B3 Biker Leather Jacket from Sheepskinleathers.com offers a captivating red color, a convenient front closure zip, and a stylish front collar button. With its premium quality materials, versatile design, and attention to detail, this jacket is the perfect addition to your wardrobe, allowing you to make a bold fashion statement while staying warm and comfortable. Elevate your style and embrace your individuality with this exceptional biker leather jacket.
Category: Red Jacket

Color: Red
Size: XS-5XL-Custom
Product Tags:
Share
View full details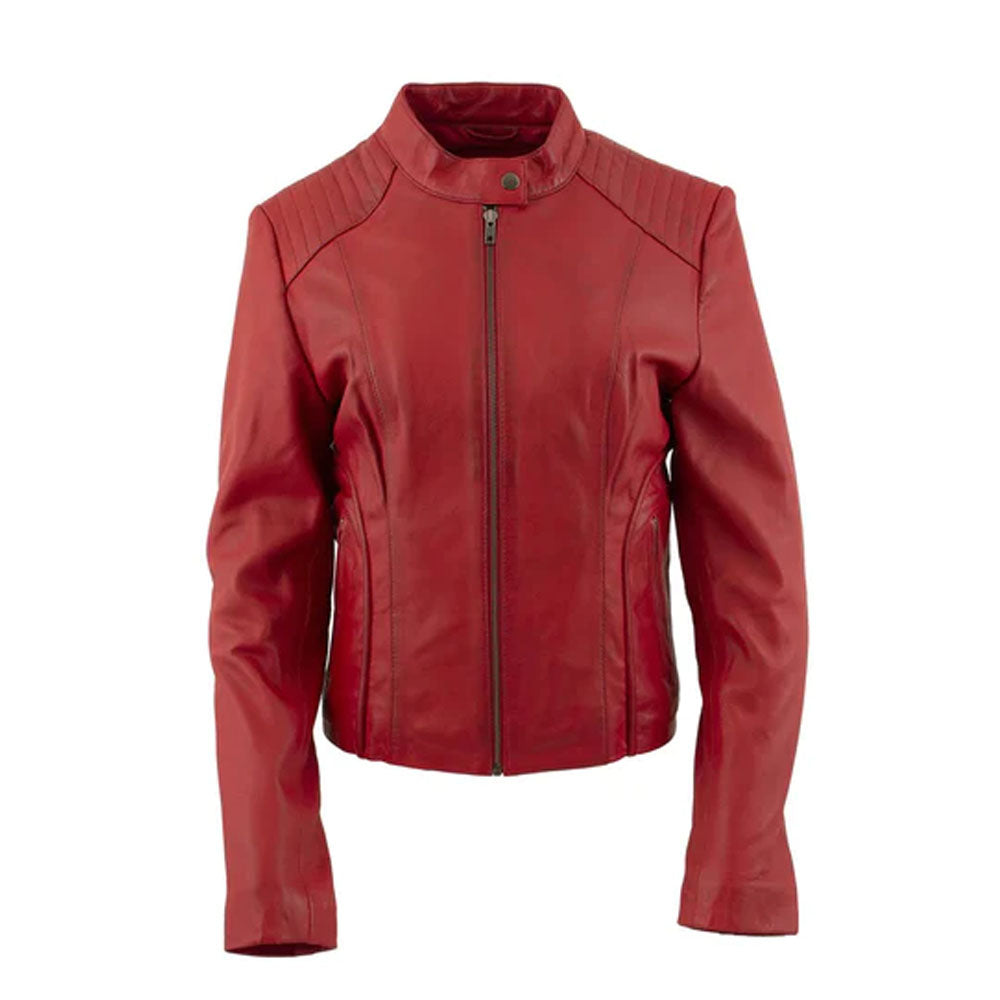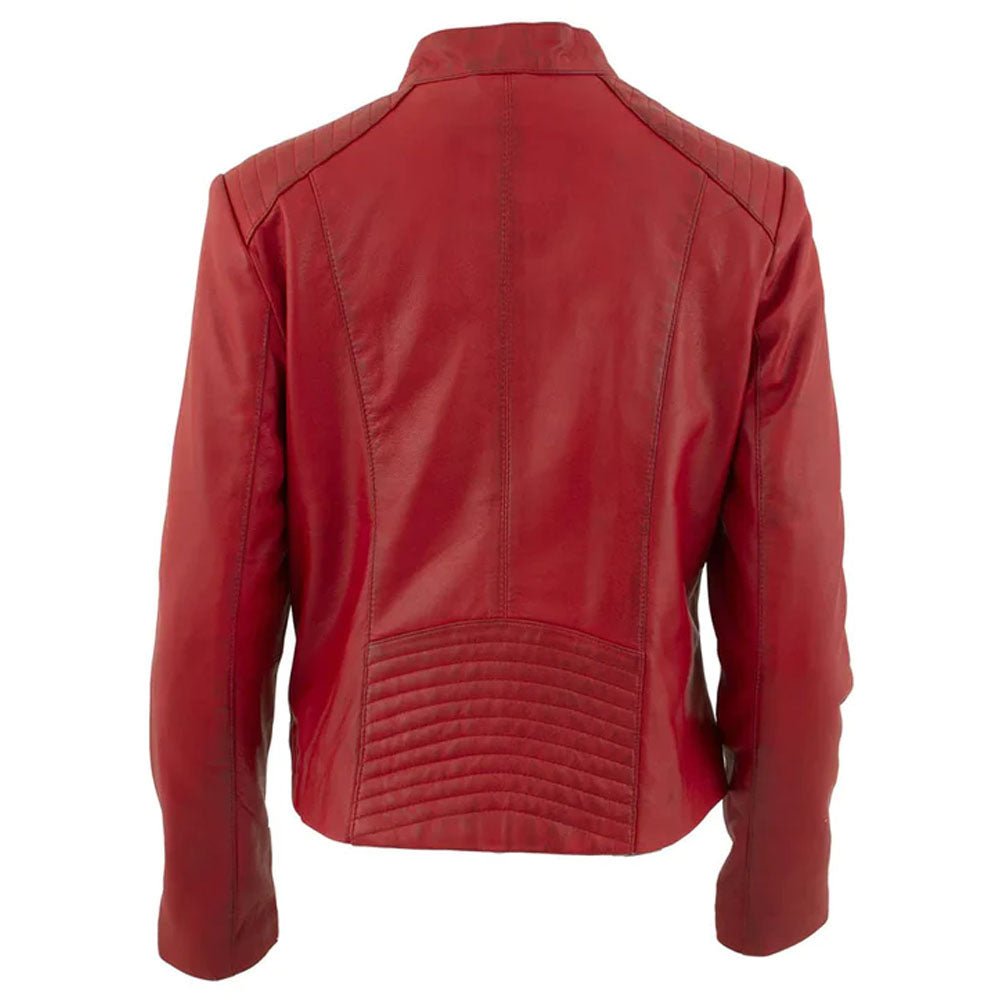 Free Shipping

Get this amazing product now. we provide worldwide free shipping using DHL service.

Hassle-Free Exchanges

We got you covered with hassle free exchanges. You can change the product if you are willing to.